We're looking for a motivated Back-end Developer.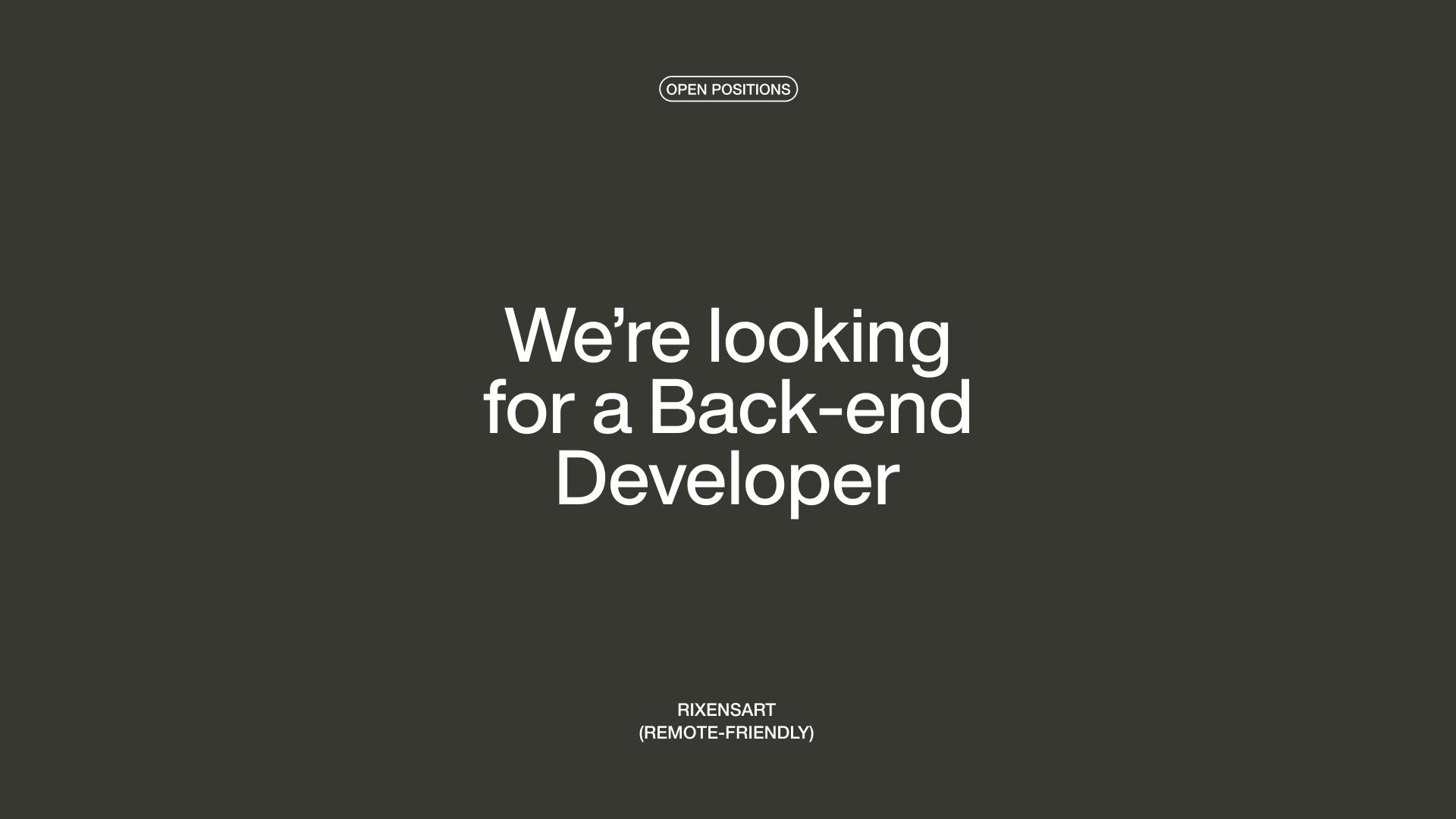 unanim.studio is looking for an additional Back-end Developer to help build great digital experiences across web and mobile applications. If you are a digital devotee, passionate about challenges, and have a desire to learn and grow in a studio where we collaborate with great clients, then you are probably the candidate we are looking for!
Our current team allows us to provide a great environment for a back-end enthousiaste to learn and get skills working on great various projects. 
If you have good basis of skills, and a great motivation to become one of the pillars of our studio, we may really enjoy working together.
This is what matters to us :
Development skills on a backend language. If possible in PHP, knowing Laravel would be an extremely great plus.
You're proactive, reliable, loyal and keen to take on the responsibility.
You're rigorous, searching for constant quality and always trying to self-improve.
You are a digital enthusiast understanding development concept and logics and so you're able to understand the scope of a project to ensure the right development regarding the client's needs.
You like working in a dynamic environment.
You aren't afraid to speak up. That means when you have an idea to share or when things aren't going well…you simply say it.
"That's not my job" is not in your vocabulary.
Lastly, we're NOT looking for someone who just wants a new job. We're looking for someone who wants to work with people that have the same spirit.
Requirements ☝️
At least a concrete training in backend development
Good English knowledge
What we offer 👀
💰 Excellent working conditions, including a competitive salary package
💻 Gear: your own computer and accessories
🍣 Lunch together (if we're not in lockdown)
🏠 Fun, creative & cosy office in Rixensart
🏂 A super-cool skateboard
Tell us if you enjoyed this project
1 Likes